Strategic Marketing
Value Stack™ Model
Our proven approach for value-driven practices that propel revenue growth.
Northpoint helps clients grow by accelerating the ability to create value. We use the
Value Stack

as our guidepost to the key drivers for value creation.

The Value Stack model and components are the fundamental pillars of a sustainable revenue growth engine for your organization. Northpoint drives revenue growth with a focus on three key areas across the organization: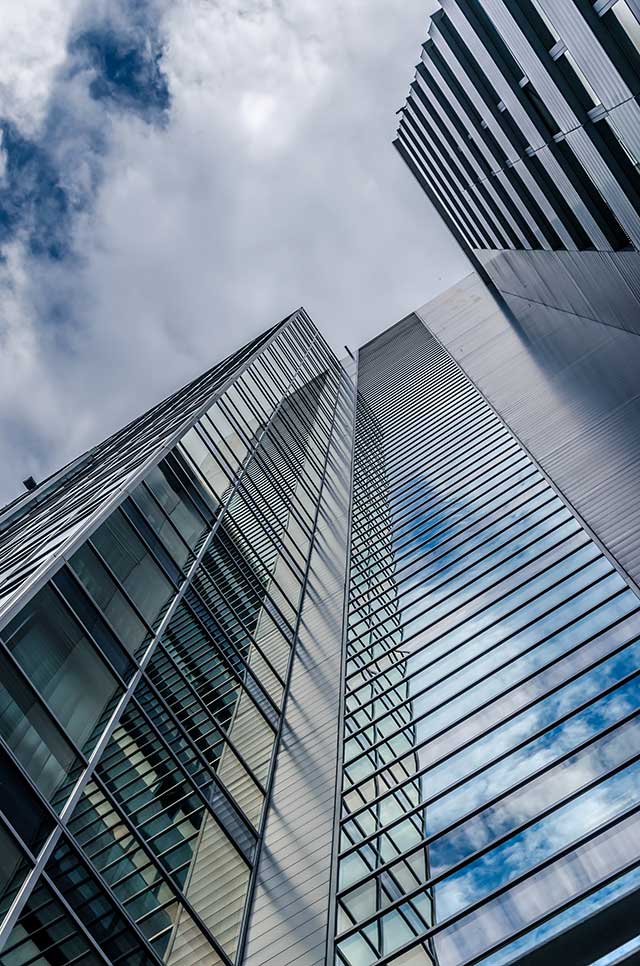 Strategy: Develop a benchmark business model and strategic plan. Optimize the R&D and innovation effort. Identify the value proposition and points of competitive differentiation.
Structure: Analyze the most viable target markets, buyer personas and correct positioning of the offerings. Research current and adjacent markets with landscape reviews. Listen to the Voice of the Customer and stay ahead of the competition. Establish your pricing to deliver maximum value to the customer and to your organization.
Execution: Determine the most effective market entry points, Go To Market models and channel strategies. Optimize your sales coverage model and sales incentive plans. Ensure that you drive growth in your pipeline with Buyer's Journey focused content, leading edge public relations and a robust Sales Enablement function.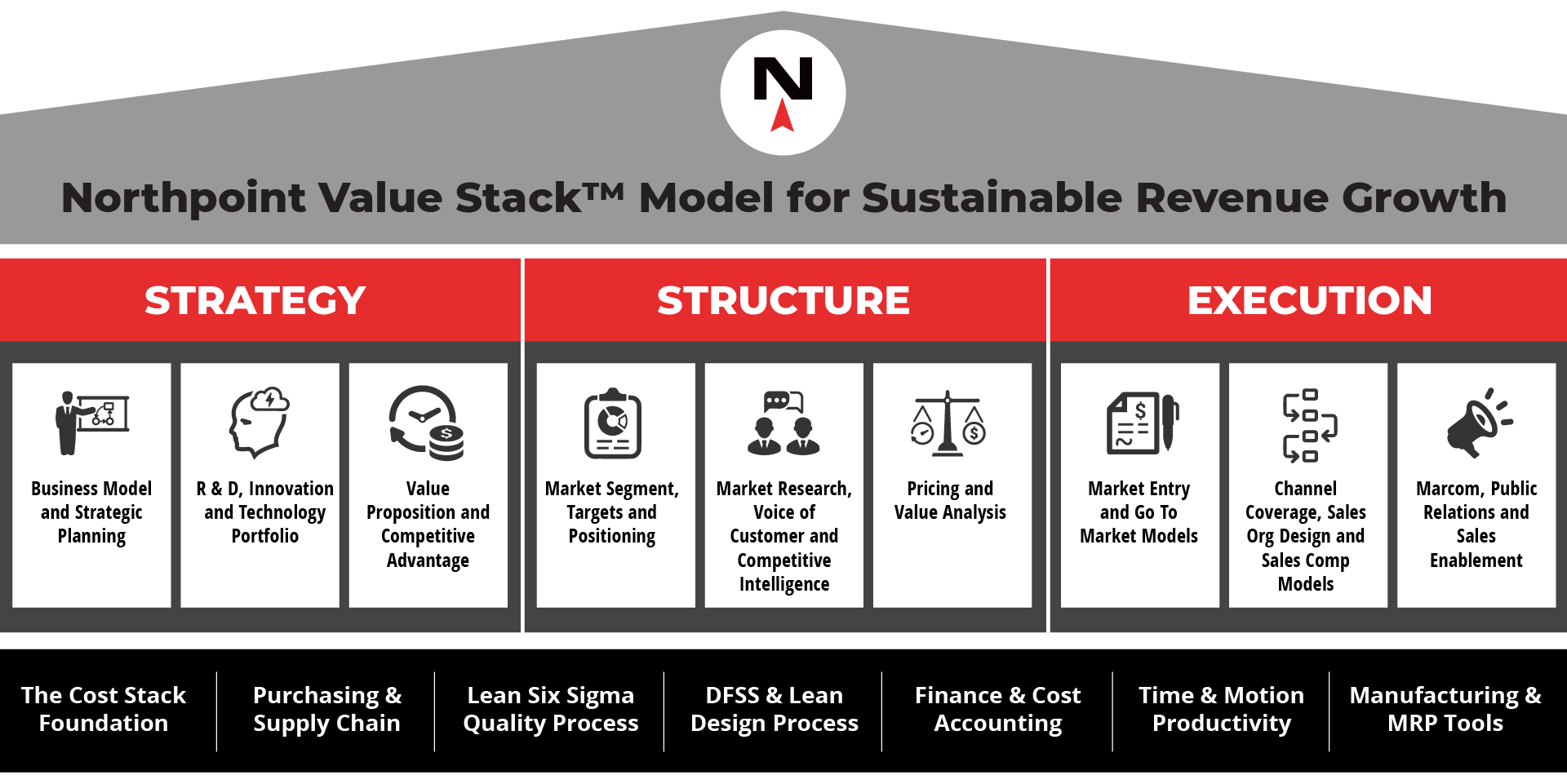 Many companies emphasize the "cost stack" in managing their enterprises. They focus on understanding and tightly managing the activities that reduce the cost of delivering products or services in an attempt to maintain a competitive advantage.
Often neglected, however, is the "value stack," which is a value-based management approach that aims for the maximum price-value for offerings and improves market share by increasing confidence and establishing a difference to customers.
The Value Stack helps companies connect with customers, understand core product and service value, increase market share, and build a competitive advantage based on differentiation and loyalty on top of a strong foundation of cost savings initiatives. In essence, value stack components help to build sustainable engines of growth. Northpoint has the tools, framework, experience and success with every layer of the Value Stack.
Resources for Driving Sustainable
Revenue Growth
White Papers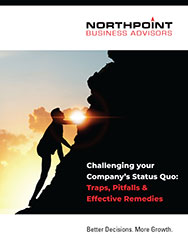 Brochure / Datasheets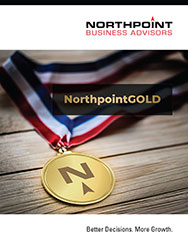 Success Stories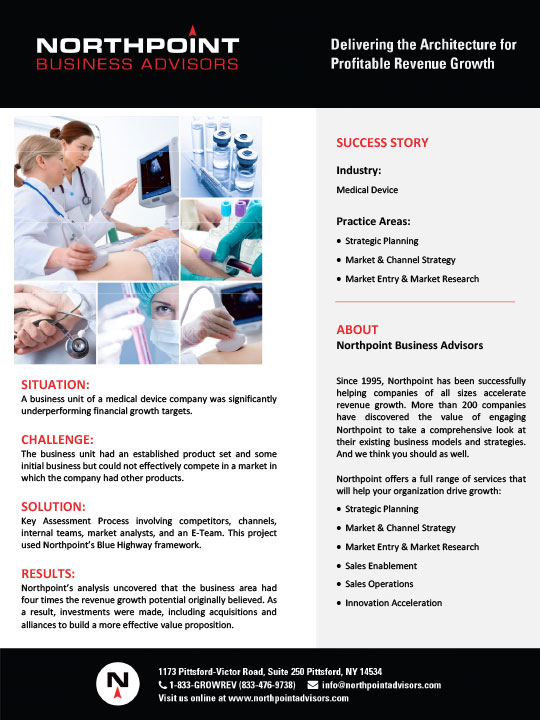 Directions Blog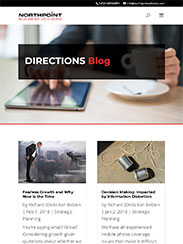 Stay current with the latest news, strategies and technologies for sustainable revenue growth. Subscribe now to the Northpoint Business Advisors newsletter. The DIRECTIONS Newsletter is a leading edge resource for revenue growth strategies.