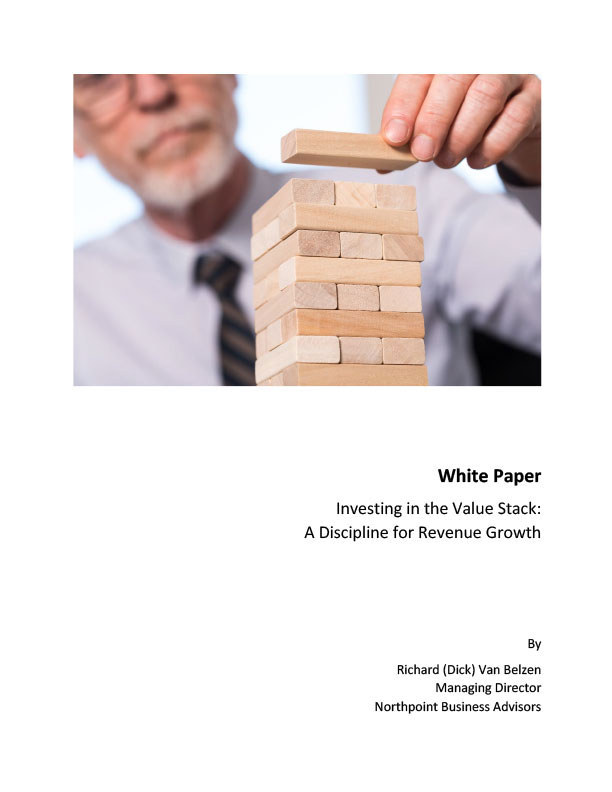 White Paper #1


Investing in the Value Stack:
A Discipline for Revenue Growth

While opportunities for short‐term lift exist for those with the right skills and toolset, organizations must also seek out longer‐term realignment to staff their value stack with the right talent and institutional resolve. Value stacks are a key method to achieve a leadership position in the market. Even for companies that compete through operational excellence, value stacks are essential to maintaining and realizing margins and avoiding commoditization through differentiation.
Resources for Driving Sustainable
Revenue Growth
White Papers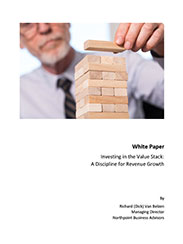 Brochure / Datasheets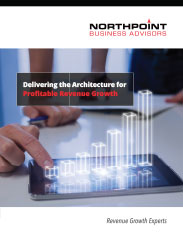 Success Stories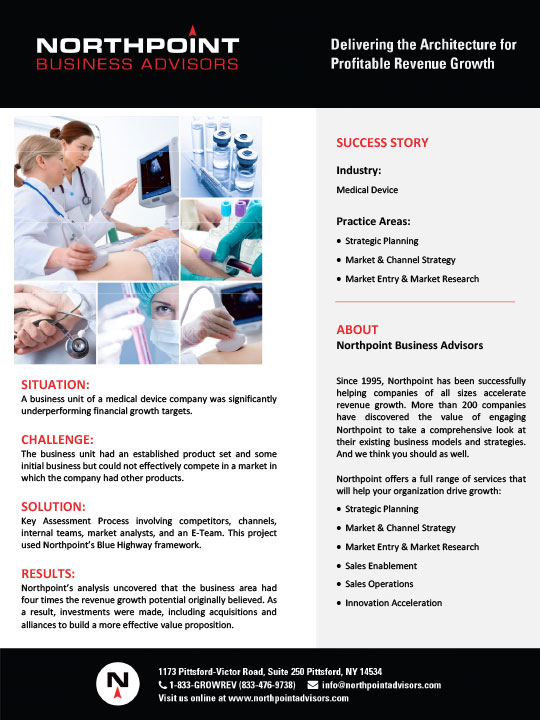 Directions Blog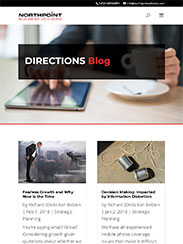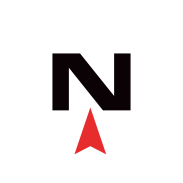 Stay current with the latest news, strategies and technologies for sustainable revenue growth. Subscribe now to the Northpoint Business Advisors blog. The DIRECTIONS Blog is a leading edge resource for revenue growth strategies.