Landscape Reviews:
Find your horizon.
The essential first step in developing a business strategy for sustainable revenue growth is to perform a comprehensive, systematic review of the business landscape.
Testimonial
"After several years and projects, I would have to say Northpoint is hard to beat, especially in the area of Landscape Reviews. We found their research to be internally ready and actionable."
Rick Stachel
Director of Marketing Intelligence
Philips Sleep & Respiratory Care
Intro
What is a Landscape Review?
Landscape Reviews are multidimensional, outside-in views of the business. They include deep dives in each of these areas:
Competitors. Business models. Trends for M&A, products, and services. Profitability and growth. Functional strategies.
Market forces. Emerging substitutes and market entrants. Customer and suppliers market power.
Markets. Size and growth rate of current and emerging markets and segments. Adjacent markets. Opportunities for entering new markets and segments.
Technologies. Current, projected, and emerging technologies. Evaluate replacement technologies. Disruptive technologies.
Customer access. Go to market models. Targeting and segmentation. Competitive positioning. Value propositions for each offer in each segment.
Products & services. Current and evolving value chain in target markets
Mega- and micro-trends. Impacts of trends on customers, markets, products and services. 
Game changers. O

pportunities for disruptive technology or business models.
I'm interested in a Landscape Review discovery session.
In a complimentary discovery session, Northpoint will describe the Landscape Review process, analyze your current strategy, lead a competitive gap analysis exercise, review key learnings, and recommend next steps.
Testimonial
"Northpoint advised our CTO and me on a strategy to expand our technology portfolio. They drove a  holistic process from business strategy, to a curated list of target companies (many that had been unknown to us), to a decision process, to advice on how to succeed long-term. Northpoint brought valuable insights and a fresh perspective."
Rob Hussey, Director, Imaging Technology & Marketing
Honeywell Handheld Devices
When should you conduct a Landscape Review?
All companies should update landscape reviews during market upheavals and disruptive events.
Companies should conduct fresh landscape reviews as inputs to the annual strategic planning process.
Companies embarking on a major strategic initiative (new product, new market, new channel, M&A) should perform a complete landscape review prior to the project and update the fact base quarterly.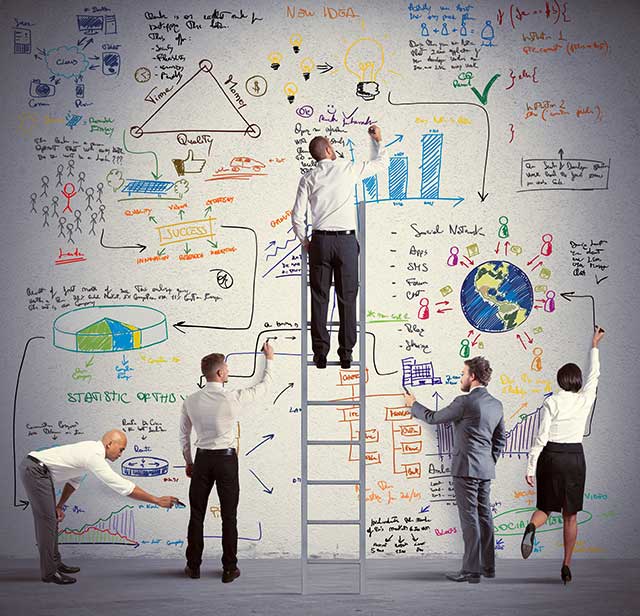 Testimonial
"Northpoint has a very strong capability for primary market intelligence research that gains insights which are hard to uncover. Their Landscape Reviews provide invaluable outside-in analysis and insights that enabled our teams to activate new areas of revenue growth."
Rick Stachel, Director of Marketing Intelligence, Philips Sleep & Respiratory Care