Our Consulting Business

Leadership Team.
Revenue growth experts focused on your success.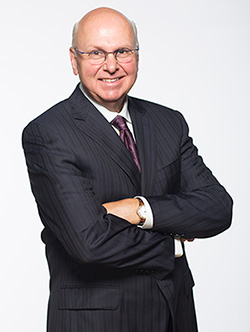 Richard (Dick) Van Belzen
Managing Director
E Mail: dvanbelzen@northpointadvisors.com
Phone: 1-833-GROWREV (833.476.9738)
Dick is the founder and Managing Director of Northpoint Business Advisors. For over 20 years, he has worked with numerous large and medium sized companies across the Americas and Europe. Dick's focus is always on helping the client achieve profitable revenue growth through various organic and M&A strategies. He is well versed on the strategies, techniques and research that drive financial growth. He applies a disciplined analytical approach with each client engagement. Over 200 companies and individuals have benefited from his work with Northpoint. Leveraging an "outside-in perspective", he is recognized and valued for his fresh insights, the ability to harmonize multiple information streams and to integrate the solution seamlessly into the client's business culture.
Prior to Northpoint, Dick was with Xerox Corporation for 16 years, in various sales, channels, R&D, marketing and strategy executive assignments. He also served as the Chief Marketing Officer for Sensormatic Electronics, a $1.5 billion electronic security company, now part of Tyco.
Dick has a BBA in Business Administration with a minor in Chemistry from Grand Valley State University and a Masters from the University of Michigan. He was recognized by the Seidman School of Business at Grand Valley State with the 2006 Distinguished Alumni Award. He is a member of the Association of Strategic Planning and the Institute for the Study of Business Markets (ISBM).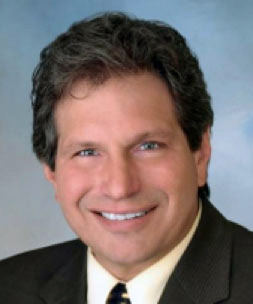 Joseph Marasco Ph.D.
Senior Advisor: Strategic Planning; Innovation Acceleration; Life Sciences
Joe serves as a Senior Advisor for Northpoint Business Advisors with a focus on the Strategic Planning and Innovation Acceleration practice areas and the Life Sciences industry. He also is the CEO of Verdimine LLC, a private firm focused on commercialization of a new rapid and low-cost green process for producing certain specialty chemicals. Prior to Verdimine, over his 30-year career Joe successfully held CEO and executive level positions of several life science firms.
Joe also was awarded a National Research Council postdoctoral fellowship at the Walter Reed Army Medical Center's Division of Biochemistry. There he focused on the development of improved nerve agent antidotes using mass spectrometric protein structure elucidation, and was granted a patent for a new stabilized antidote formulation.
Joe holds a Ph.D. in Organic Chemistry from the University of Virginia. He has been a long standing member of the American Chemical Society, and is past President of its Chemical Marketing and Economics Section of New York.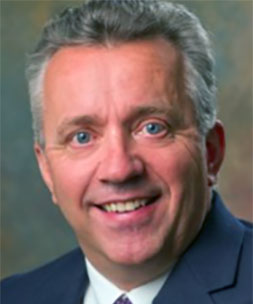 Dale Canning
Senior Advisor: Sales Enablement; Life Sciences
Dale serves as a Senior Advisor for Northpoint Business Advisors with a focus on the Sales Enablement practice area and the Life Sciences industry. He also has enjoyed a career in Learning and Organizational Development that has spanned over 30 years. As a senior executive, learning strategist and communications expert, Dale brings positive organizational change to corporations in multiple vertical markets. With three decades of multimedia experience, he also helps his clients capitalize on the best media selections for training message delivery, whether live, virtual webinars or asynchronous online courses.
Dale started his leadership journey as a member of the US Navy, where he served in several senior enlisted roles ranging Technician to Leading Petty Officer, and Special Weapons Handler to Master Training Specialist. Upon exiting the military, he became Director, Federal Systems Division for JAM Incorporated, where he managed large training program roll-outs for the US Government, as well as large corporate clients. In 1993, he co-founded and became President/CEO of Premier Technical Services, a technical communications company that provided custom developed training services for a host of Fortune 1000 organizations in the US and abroad. Dale merged Premier with Raland Technologies in 2009, opening new markets in clinical, pharmaceutical and medical device regulatory compliance consulting.
Dale holds a BBA (Summa Cum Laude) from the San Diego campus of National University. He also completed various US Navy leadership and management courses, and is Lean Enterprise trained.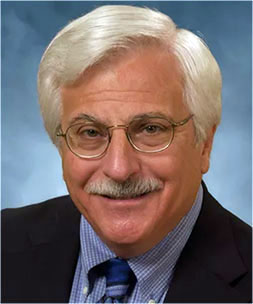 Ralph Oliva, Ph.D.
Senior Advisor: Market & Channel Strategy; Market Entry & Market Research
Ralph serves as a Senior Advisor for Northpoint Business Advisors with a focus on the Market & Channel Strategy and Market Entry & Market Research practice areas. He also is a Faculty Leader of the Institute for the Study of Business Markets (ISBM), and Professor of Marketing in the Smeal College of Business at The Pennsylvania State University.
Ralph was formerly Executive Director of the ISBM from 1996 to 2015. He continues to support the growth of ISBM as the leading academic center devoted to advancing knowledge and practice in Business-to-Business Marketing worldwide. The ISBM is supported by major industrial firms, and a network of over 250 researchers around the world. The ISBM is focused on the study of how business markets work, and how to better understand, create, deliver, and profitably harvest value. He is teaching in the second year of the Smeal MBA program (where he has won 7 teaching awards from Smeal MBA students through 2016), the Smeal Executive MBA program, as well as in Executive Education with ISBM member firms.
Before joining Penn State, Ralph spent 23 years in B2B and Consumer Marketing at Texas Instruments. While there, he established a "Virtual University" for Marketing at TI, served as Vice President of Market Communications and Design for TI Worldwide, and was primary architect of www.ti.com. His responsibilities included global management of the TI brand, all of TI's market communications, design strategy, and corporate identity. He developed the "Digital Light Projection" (or DLPTM) ingredient branding program for TI, and served on the design team for some of TI's landmark products including "Speak and Spell" and the TI-30 Calculator. Ralph has authored 15 books, served as TV spokesperson for the Application of Technology to Education, and has designed and developed several executive level courses in Business-to-Business.
Ralph holds a BS in Physics from Fordham University and an MS and Ph.D. in Solid State Physics from Rensselaer Polytechnic Institute.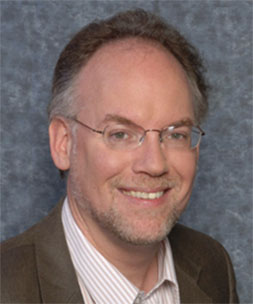 Paul Wlodarczyk
Senior Advisor: Building Technologies; Medical Device; Renewable Energy; Water Technologies
Paul serves as a Senior Advisor for Northpoint Business Advisors with a focus on the Building Technologies, Medical Device, Renewable Energy and Water Technologies industries. He brings over 30 years of experience in business management, consulting, technology, operations, and software development. He advises clients on digital marketing strategy, market segmentation and targeting, market opportunity analysis, and product and IT technology assessment.
Paul is a senior practitioner in data analytics, information management, enterprise search, and content analysis. He serves organizations in high technology manufacturing and distribution, life sciences, retail, energy, and capital equipment. Paul is a sought-after thought leader and has written or presented for AIIM, B2B On-line, CIDM, Gartner, Gilbane, Intelligent Content, KM World, Lava Con, Linked Data, Localization World, MESA, STC, and TechLearn. His project work has been recognized by KM World (2015 KM Reality Award), and his marketing programs have been recognized by Gartner (Gartner Cool Vendor).
Paul holds a BA in Psychology from the University of Rochester and an MBA in Strategy and Finance from the William E. Simon School of Business at the University of Rochester.
Stay current with the latest news, strategies and technologies for sustainable revenue growth. Subscribe now to the Northpoint Business Advisors newsletter. The DIRECTIONS Newsletter is a leading edge resource for revenue growth strategies.