Success Story 104 – Life Sciences
A major life sciences company was experiencing stagnant revenue growth over an extended fiscal period. The organization's business strategy needed to shift to capture higher share and margins in four key product families. This company's products were viewed as "also rans" against larger more established competitors.
Resources for Driving Sustainable
Revenue Growth
White Papers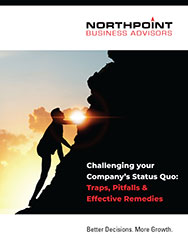 Brochure / Datasheets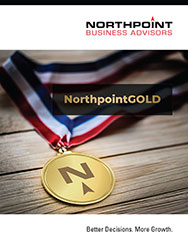 Success Stories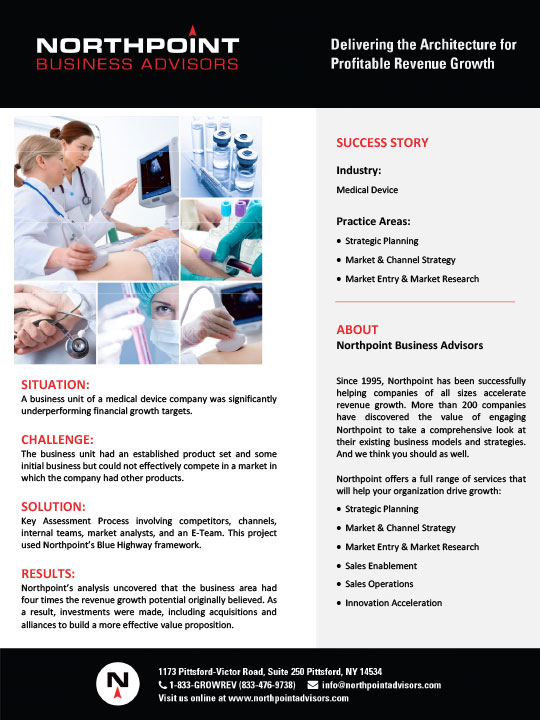 Directions Blog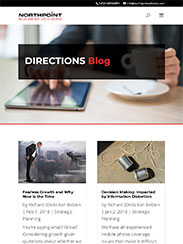 Stay current with the latest news, strategies and technologies for sustainable revenue growth. Subscribe now to the Northpoint Business Advisors newsletter. The DIRECTIONS Newsletter is a leading edge resource for revenue growth strategies.