Northpoint Business Advisors uses its 20+ years of industry knowledge and experience to help companies take their business to the next level.
Senior executives take notice:
Our established revenue growth architecture is based in strategic planning and market intelligence, leveraging effective business strategies to drive organic revenue growth and cost reduction across industries.
Connect with Northpoint Business Advisors
Corporate Office:
1173 Pittsford-Victor Road
Suite 250
Pittsford, NY 14534
Phone: 1-833-GROWREV (833.476.9738)
E Mail: info@northpointadvisors.com
Resources for Driving Sustainable
Revenue Growth
White Papers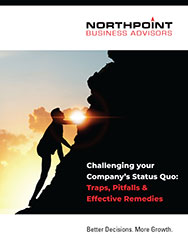 Brochure / Datasheets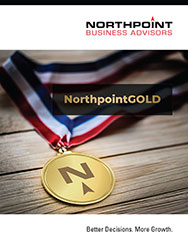 Success Stories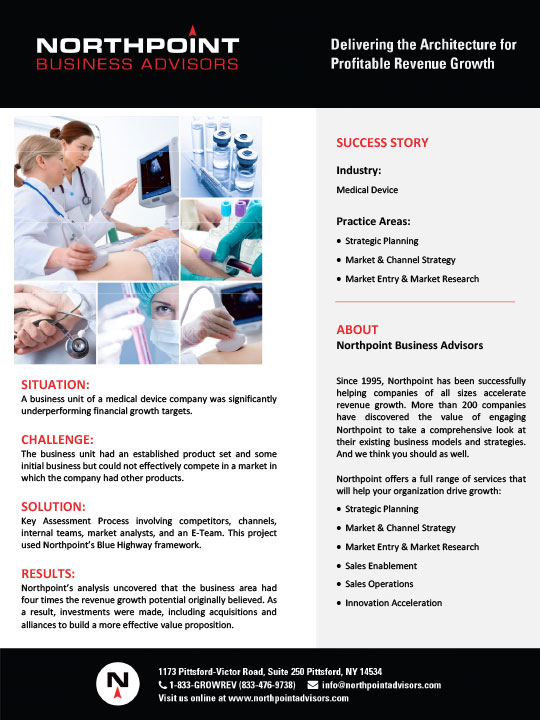 Directions Blog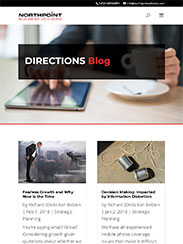 Stay current with the latest news, strategies and technologies for sustainable revenue growth. Subscribe now to the Northpoint Business Advisors newsletter. The DIRECTIONS Newsletter is a leading edge resource for revenue growth strategies.